Here's your chance to get to know just a few of the many faces behind all the hard work behind the restoration of Slough Fort by some of the most important people that there are – our Volunteers and Trustees!
---
Keith Gulvin
Keith's passion for Forts started as a child when he first visited Fort Luton. Since then, he has been involved in the restoration of Forts for the last 35 years.
He first became involved with Slough Fort as a volunteer due to the Fort's close proximity to his house.
Keith has written several books on Medway's military defences and is a wealth of knowledge, our go to person for any historical information.
He also likes to take part in historical re-enactments in different countries.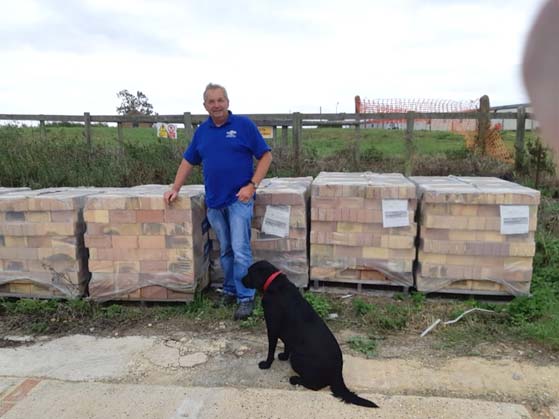 ---
Daune Ashdown
Daune holds 2 of the most important roles at the Fort, that of Fort Secretary and Treasurer, which allows her to harness her excellent organisational skills.
Daune has a keen interest in history and so she jumped at the chance to volunteer at Slough Fort, which is located in her local community. She has a passion for renovation and seeing places of historical importance being brought back to life.
Some of her responsibilities include the management of the finances of the Fort, arranging Trust meetings and AGMs, minute takings and lots of other administrative tasks.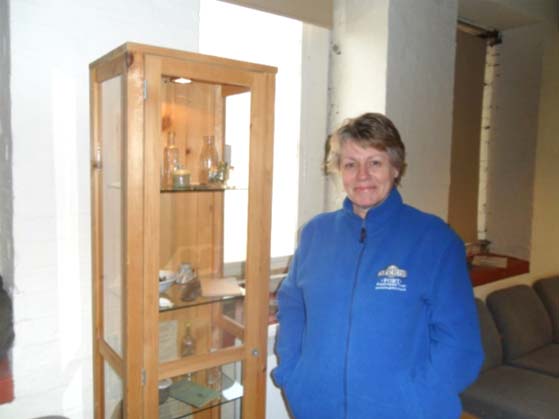 ---
Michael Ashdown
Michael is known as Mr Fix-it at Slough Fort. He is responsible for the maintenance of all the equipment on site, fixing things when they get broken and ensuring they are safe for our volunteers to use.
He also looks after our Community orchard and grounds.
He is keen on military history and was asked to help at Slough Fort as it was close to where he lives, after helping out at Fort Amherst for a few years.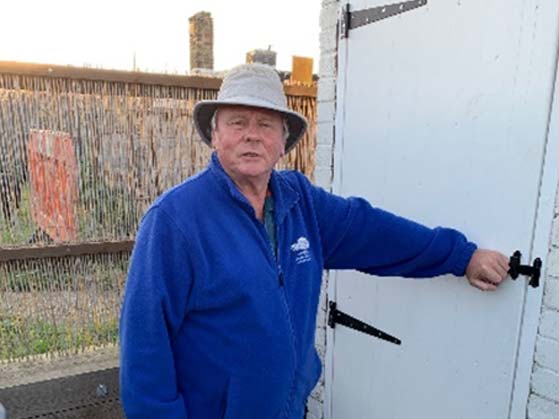 ---
Neil Ross
Neil grew up watching Time Team in the 1990's, which sparked his interest in history and archaeology. He went on to gain a degree in archaeology and when his GM found out, he asked him to help set up a group of volunteers to look after the Fort.
Neil acts as a liaison between the Trust and Haven, who we have a fantastic relationship with.
His degree has helped him with the processes involved in the uncovering and preservation of the Fort.
Neil runs the workdays with our volunteers and Community Payback team.
You can meet him on our tours or helping out on our Open days.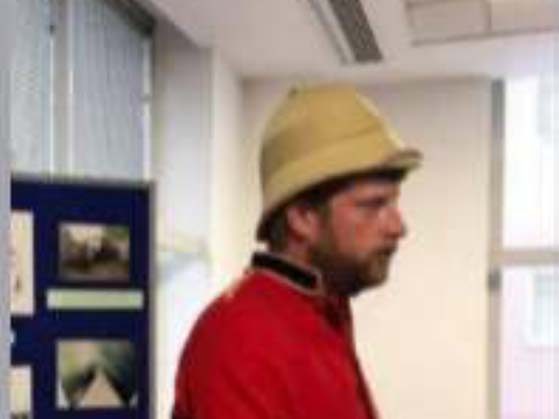 ---
Its time to meet… Colin!
This is Colin, a Trustee here with us at Slough Fort. Colin is the current Chair of the Slough Fort Preservation Trust, and has been involved since the very beginning – from the first workday run by Allhallows Parish Council until today, Colin has seen it all.
During his time with Slough Fort, Colin has won numerous awards for his voluntary actions, including a KALC Community Award for dedication to the village of Allhallows, and two nominations for a Pride in Medway Award – and he doesn't plan on stopping!
We're so proud of each and every one of our Trustees and Volunteers here at Slough Fort, and we can't wait to get to show off some more of our amazing team!